The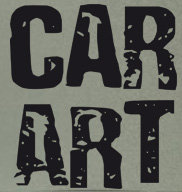 news was already out before the weekend, but since I was at the Lowlands (as a visitor still), I'm a few days late for the confirmation. I'll play at the Car Art festival in Delft on the Sunday 4th of September 2011. For the theme of the festival, I'll be playing in a car (or more precise an old van, probably). Though people can easily walk in and out, there are very limited seats available (4 at a time), so be sure to be there in time. Tickets for the festival are available here.
Besides me, the weekend long Car Art festival offers a wide variety of theatre, art, music, film and poetry centred around the theme of cars. You can find the program here. Personally, I'm quite curious about Anatopia who will play on Saturday. Looks promising!
Like this? Buy me a drink!
Related show